Risa Schwartz, widely respected senior research fellow with the Centre for International Governance Innovation (CIGI) will provided a presentation to the Global Tribal Trade Symposium at the university of Oklahoma, College of Law on Tuesday June  6, 2017.  Ms. Schwartz will provide an update as to the international legal developments on trade and its impact on tribal trade.
To register free of charge for the conference (as well as attend the Choctaw Nation business and investment tour), go to the IITIO website and click on the blog button and scroll to the bottom to fill out an electronic registration form. The website address: www.iitio.org
At our last conference, Ms. Schwartz examined the case law concerning tribal trade and applied the standards to an environmental matrix as well as comparing and contrasting the threshold test of domestic law versus international law as found in the United Nations Declaration of the Rights for Indigenous Peoples (UNDRIP).  What she found in short was prima facie evidence for governments to consult Indigenous peoples during the negotiations of international agreements, including trade agreements, than found in the current domestic case law.  Recognizing this legal requirement could have significant implications for government obligations to conduct early, full and effective consultation with Indigenous peoples prior to ratification of a trade treaty.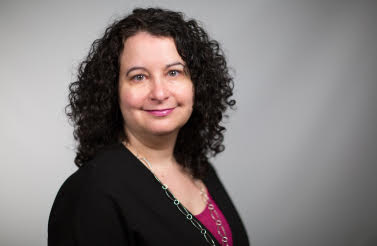 Here is her Power Point presentation from the last conference:
9-am-risa-schwartz-presentation
Risa Schwartz joined CIGI in April 2016 as a senior research fellow with the International Law Research Program. In this role, Risa will undertake an in-depth examination on whether international environmental agreements have the potential to trigger the duty to consult and accommodate with Aboriginal people and what this would mean for policy makers in Canada and beyond.
An accomplished lawyer with expertise in environmental, Aboriginal and international law, Risa possesses demonstrated skills in strategic problem solving, international and intergovernmental negotiations and the development and implementation of policy into law.
Prior to joining CIGI, Risa worked for the Ontario Ministry of the Attorney General as counsel to the Ministry of Aboriginal Affairs and, prior to that, as counsel to the Ministry of the Environment (now MOECC). In addition to her experience with consultation and negotiation in Ontario, Risa also served as the legal officer, Trade and Environment Division at the World Trade Organization in Geneva from 1998 to 2000.
Risa has a bachelor of laws from Osgoode Hall Law School and a master of laws in environmental and international law from the London School of Economics.
Two world class events follow the IITIO Conference: the Sovereignty Symposium (hosted by the Oklahoma Supreme Court) and the Indigenous Red Earth Festival. Consider extending your planned stay in this great State to attend these enjoyable and worthwhile events.
Register for the IITIO conference (free of charge) and you will also receive a ten per cent (10%) discount on the purchase of your Sovereignty Symposium tickets.  http://www.thesovereigntysymposium.com/