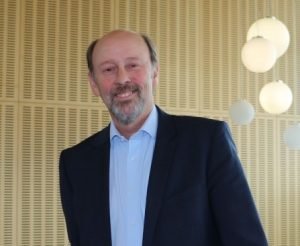 Law Dean Bradford Morse's Welcome Message
Let me extend to you a very warm welcome from the law students and professors at the Faculty of Law at Thompson Rivers University, the first new Law School to be established in Canada since 1976.  Our fall 2018 Conference is set for beautiful British Columbia, September 21-23.  To register and learn more about the fall Conference simply click on the Register button on the IITIO website. http://www.iitio.org
Our faculty members are renowned, having studied and practiced law around the world, bringing with them a remarkable breadth and depth of academic and legal practice experience. They are pioneers in building the best legal education program possible. Our establishment was benefitted by a special arrangement with the University of Calgary Faculty of Law through which we adopted their curriculum and obtained their support when needed such that our JD is in accordance with all of their requirements. My colleagues and I have been building upon that solid foundation as we are committed to delivering a top quality legal education that explores contemporary legal/social issues and ethical considerations while also developing practical legal skills. Our full-time professors are joined by exceptionally talented lawyers serving as sessional lecturers, thereby augmenting our range of course offerings and enhancing the skills that our law students acquire, as well as our Judge in Residence.
Our curriculum has been expanding to include a range of particularly unique and progressive aspects. While information is available describing all of our courses in greater detail, let me note that over 2/3 of our 1st year courses include distinct consideration of relevant Aboriginal legal issues arising within those subjects, as do over 1/3 of our upper year courses to date. We will explore further initiatives in light of the Indian Residential School Truth and Reconciliation Commission's Call for Action # 28 directed at all Canadian law schools.
Other exciting new additions to our curriculum this year include Community Lawyering that focus on the practical skills of client interviewing, strategic litigation, legal research and ethical issues that is a prerequisite to involvement in our community legal advice clinic; Lawyering in the 21st Century that examines the dramatic changes that are occurring in the nature of the legal profession in recent years and explores what the future for lawyers will be; Corporate Governance that considers cutting edge issues regarding shareholder democracy, the role of institutional investors, fiduciary obligations of directors and senior managers, increasing use of private litigation to challenge corporate control, among many other issues.
Our tremendous and highly diverse students join us from across Canada, and from abroad, to pursue an excellent legal education while also having the opportunity to make lifelong friends. They meet, interact with, and get to know lawyers and judges from across the region and beyond while attending a vibrant and growing Faculty of Law, University and community. Our students have established the Society of Law Students (SLS) not only as its representative body for participating actively in decision-making through our Faculty Council and Committees, but also to engage in many academic and athletic initiatives, particularly through a large array of clubs, along with community service and fundraising for local charities.
Our campus is located in Kamloops, British Columbia, Canada where it offers a unique and visually stunning topographical setting in BC's Interior region overlooking the beautiful North and South Thompson Rivers and the mountains. Attending the Faculty of Law at TRU means living in a friendly and progressive community with access to world-class amenities – skiing, golf, lakes and mountains are all within easy reach. Vancouver, Calgary, Edmonton and Seattle are all an easy drive away, and the Okanagan and Shuswap lakes, with their excellent wineries, scenery, and amenities are at your doorstep. Kamloops is Canada's warmest and one of its sunniest cities. Sun Peaks, Canada's 2nd largest ski resort only after Whistler, one of North America's finest ski resorts, as well as 13 exceptional golf courses, are less than one hour drive away. Our city is known as the Tournament Capital of Canada as well as one of the friendliest in the country.
For more information on enrolling in the law program at the Faculty of Law, Thompson Rivers University click on the law school's link, https://www.tru.ca/programs/catalogue/juris-doctor-law.html  or speak directly with their student recruitment representative at 250-852-7847.
On behalf of the University of Thompson Rivers I welcome you to our lovely campus and look forward to meeting you on September 21-23, 2018 at the 5th International Inter-tribal Trade Mission and Conference.
Bradford W. Morse
Dean and Professor of Law