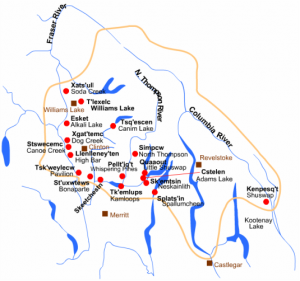 Our fall 2018 Conference is set for beautiful British Columbia, September 21-23.  To register and learn more about the fall Conference simply click on the Register button on the IITIO website. http://www.iitio.org
Here is a sample of our Oklahoma Tribal Business Bus Tour with Jim Collard PhD providing the running commentary as we journey through Citizen Potawatomi territory:
Our chartered bus will pick up everyone from the Sheraton Vancouver Airport Hotel (7551 Westminster Hwy., Richmond, BC V6X 1A3) at 8 a.m. There is no need for any other transportation on that day. Our tour leaves from downtown Vancouver, the traditional territories of the Musqueam, Squamish and Tsleil-Waututh First Nations, and follows the migration of the Salmon from the Pacific Ocean up the mighty Fraser River, stopping to admire the breathtaking views and witness the heritage and unbroken history of the Nlaka'pamux Nation, at Tuckkwiowhum Village. http://fr.britishcolumbia.travel/activitylisting/experiences-autochtones/4576288/tuckkwiowhum-heritage-interpretive-village.aspx
After a rest stop at Tuckkwiowhum Village we will head onward following the Salmon into the Secwépemc territory of the Thompson River, Skeetchestn, Kamloops Lake, Adams River, Little Shuswap Lake, and Tsútswecw Provincial Park. Conference participants will meet Secwépemc Chiefs, Elders, dignitaries and local Indigenous businesses. At the end of Day 2, our chartered bus will take you to your hotel  in Kamloops, a scenic and restful end to this exhilarating and informative day.
The Secwepemc people consider themselves as much a part of their landscape as the other species they share it with. Over countless generations they have established expertise in harvesting indigenous foods and medicines.   Riverfresh embraces the ways of the ancestors while celebrating the seasons of change. They are preserving traditions from the past while embracing modern methods to continue the cultural traditions and support for the community.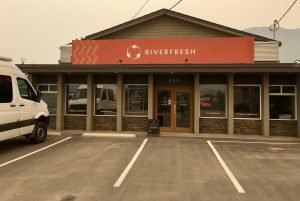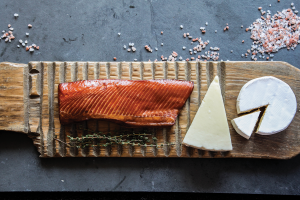 If you are a restaurant, wholesaler, distributor, or importer, and are interested in carrying our retort, canned or fresh-frozen wild seafood products please contact us or email RiverFresh at rfdirector@shuswapnation.org
For more information on RiverFresh, a successful Indigenous raising and harvesting freshwater and saltwater fish clink on the link https://riverfresh.ca/ or speak directly with a sales associate at RiverFresh by phoning 778-471-8225.