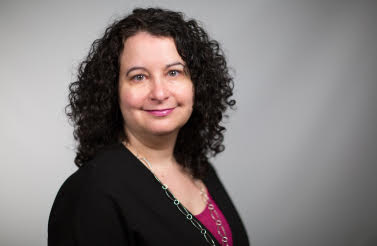 Risa Schwartz
Senior Research Fellow, International Law Research Program
Centre for International Governance Innovation  (CIGI)
The Centre for International Governance Innovation is an independent, non-partisan think tank with an objective and uniquely global perspective.   Risa Schwartz will present this weekend (November 11 & 12, 2016) in Kamloops at the Global Tribal Trade conference on the topic will explore the challenges faced by Indigenous peoples in Canada to participating in the negotiation and development of international trade agreements and will offer some of the legal underpinnings to why consultation may be required not only under Canada's Constitution, but also pursuant to requirements in United Nations Declaration of the Rights of Indigenous Peoples (UNDRIP).  The presentation will also be of interest to the American participants of the IITIO  as the debate concerning UNDRIP implementation has been raised by American Indigenous leaders and academics, most recently at the World Indigenous Law Conference last month in an inspiring address by Walter Echo-Hawk.
Risa Schwartz joined CIGI in April 2016 as a senior research fellow with the International Law Research Program. In this role, Risa will undertake an in-depth examination on whether international environmental agreements have the potential to trigger the duty to consult and accommodate with Aboriginal people and what this would mean for policy makers in Canada and beyond.
An accomplished lawyer with expertise in environmental, Aboriginal and international law, Risa possesses demonstrated skills in strategic problem solving, international and intergovernmental negotiations and the development and implementation of policy into law.
Prior to joining CIGI, Risa worked for the Ontario Ministry of the Attorney General as counsel to the Ministry of Aboriginal Affairs and, prior to that, as counsel to the Ministry of the Environment (now MOECC). In addition to her experience with consultation and negotiation in Ontario, Risa also served as the legal officer, Trade and Environment Division at the World Trade Organization in Geneva from 1998 to 2000.
Risa has a bachelor of laws from Osgoode Hall Law School and a master of laws in environmental and international law from the London School of Economics.