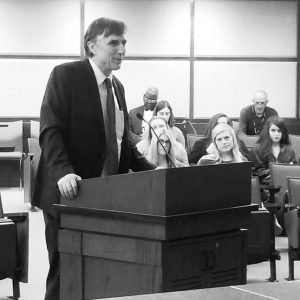 Professor Lindsay G. Robertson joined the law faculty of law at the University of Oklahoma College of Law in 1997. He teaches courses in Federal Indian Law, Comparative and International Indigenous Peoples Law, Constitutional Law and Legal History and serves as Faculty Director of the Center for the Study of American Indian Law and Policy and Founding Director of the International Human Rights Law Clinic.
Professor Robertson was Private Sector Advisor to the U.S. Department of State delegations to the Working Groups on the U.N. Declaration of the Rights of Indigenous Peoples (2004-06) and the American Declaration on the Rights of Indigenous Peoples (2004-07) and from 2010-12 was a member of the U.S Department of State Advisory Committee on International Law. In 2014, he served as advisor on indigenous peoples law to the Chair of the U.N. Committee on the Elimination of Racial Discrimination. He has spoken widely on international and comparative indigenous peoples law issues in the United States, Europe, Latin America and Asia.
Our Spring 2019 Trade Mission and Conference is set for majestic Oklahoma, June 2, 3 & 4.  To register and learn more about the fall Conference simply click on the Register button on the IITIO website. http://www.iitio.org
Here is a sample of our Oklahoma Tribal Business Bus Tour with University of Oklahoma, College of Law Professor, entertaining us with an enthralling Indigenous history lesson of the Oklahoma territory as we journey on our Tribal Tour Bus through various Indigenous territories of Oklahoma.
In 2014, he was the recipient of the first David L. Boren Award for Outstanding Global Engagement. He is an elected member of the American Law Institute and the American Bar Foundation and serves as a justice on the Supreme Court of the Cheyenne and Arapaho Tribes. Professor Robertson is the author of Conquest by Law (Oxford University Press 2005).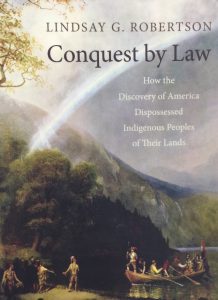 In 2005 Dr. Robertson published his PhD thesis into a very readable historical/legal examination of the factual and political underpinnings of the famous "Doctrine of Discovery" which is a core pillar of the justification for various nations-states (USA, Canada, New Zealand, Australia) to claim title over Indigenous lands.  Dr. Robertson lectures extensively on Indigenous law and is the leading authority in the United States on the convergence of American Indian law, policy and history.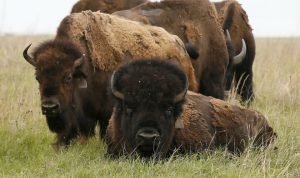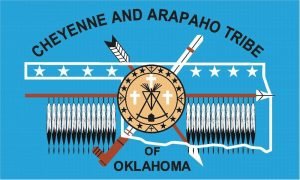 Our chartered bus will pick up everyone from the our two designated hotels at 8 a.m. There is no need for any other transportation on that day. Our tour will stop at the beautiful and rugged Cheyenne and Arapaho Tribes territory to visit their buffalo herd businesses.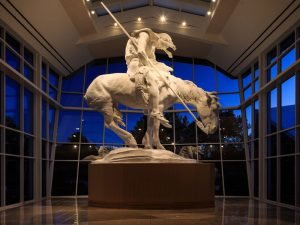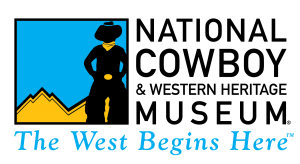 Our journey continues where we will have a stop at the National Cowboy & Western Heritage Museum to take in the history and culture of Oklahoma.
The National Cowboy & Western Heritage Museum is America's premier institution of Western history, art and culture. Founded in 1955, the Museum, located in Oklahoma City, collects, preserves and exhibits an internationally renowned collection of Western art and artifacts while sponsoring dynamic educational programs to stimulate interest in the enduring legacy of the American West. For more information see their website: https://nationalcowboymuseum.org/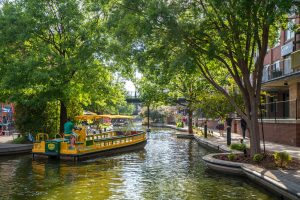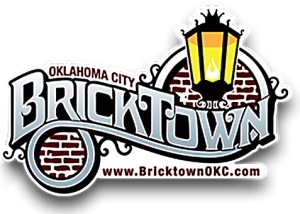 Our journey continues onward to downtown Oklahoma City for informal network dining at various restaurants in the Bricktown area. Industrial-chic Bricktown is a lively entertainment district, with repurposed warehouse spaces home to restaurants, piano lounges and chic wine bars. An eclectic mix of shops sell clothing, home decor and specialty food items like gourmet condiments and handmade chocolate. The Bricktown Water Taxi takes riders along the Bricktown Canal for tours and dinner cruises. Bricktown is situated just east of the Downtown Business District in Oklahoma City and was the city's first warehouse and distribution center, established shortly after the famous Land Run in 1889.
Upon finishing dinner and enjoying the sights of Bricktown, we are transported back to our hotels in norman (the Marriott Conference Center at NCED and Riverwind Hotel and Casino).  For more information on Bricktown see their website: http://www.bricktownokc.com/