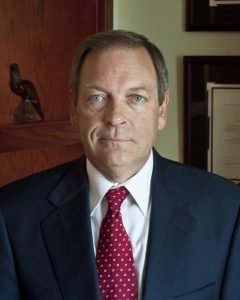 David Nimmo
Chief Executive Officer
Chickasaw Nation Industries
David Nimmo, CEO of Chickasaw Nation Industries, delivered the Keynote address wherein he stated that he sees International Indigenous trade as a means of lifting all tribal nations toward greater economic prosperity.
Our fall 2018 Conference is set for beautiful British Columbia, September 21-23.  To register and learn more about the fall Conference simply click on the Register button on the IITIO website. http://www.iitio.org
Chickasaw Nation Industries, Inc. is a very successful holding company owned for the benefit of the Chickasaw Nation and its people. The company, through its subsidiaries, operates in professional staffing, formation technology, engineering, construction, property management, manufacturing, and oil and gas services industries. The company offers information technology, and professional and administrative support; financial management; program/project support; technical support; call center/help desk design, implementation, and support; business processing support; Web development; and training services. It also provides logistics-based support services for facilities and installations, including full-scale turnkey solutions in energy and conservation measures; healthcare staffing support services for the U.S. Military personnel and their families; and management consulting and professional staffing services, and health related programs.

In addition, the company offers aviation-related professional services; cyber security and information assurance services; broadcast production, engineering, human resources, and logistics support services; information technology solutions to the healthcare industry, which comprise full life-cycle software development, HL7-based solutions, legacy system re-engineering, and general IT support; and records management services.
Further, it operates salt water disposal well and provides trucking services for the oil and gas industry; and steel-based products, including baggage conveyors systems for airports, ergonomic mail carts, and elevator components. The company has strategic investments in Capstone Metering, LLC and Ekso Bionics. Chickasaw Nation Industries, Inc. was founded in 1996 and is based in Norman, Oklahoma with additional offices in Norman, Oklahoma City, Velma, and Marietta, Oklahoma; San Antonio, Texas; Arlington, Virginia; and Albuquerque, New Mexico.

For more information on Chickasaw Nation Industries International trade opportunities click on the law firm's link, https://www.chickasaw.com/ or speak directly with their economic development and business development specialist, Jonna D. Kauger Kirschner at (405) 253-8409.