Christian Hansen, Director & Senior Trade Commissioner – Global Affairs Canada (BC and Yukon Regions) presented at Global Tribal Trade Symposium on November 11 and 12, 2016 at the Faculty of Law, Thompson Rivers University, Kamloops, BC, Canada. Mr. Hansen provided a very informative introduction into the world of trade and how Global Affairs Canada can help Canadian businesses capitalize on markets outside of Canada.
The International Inter-tribal trade and Investment Organization looks forward to a very productive working relationship with Global Affairs Canada in the participation of Canadian First Nations and Indigenous business in the pursuit of global markets as well as the development of the Tribal Trade Mission initiative.
The first Canadian Tribal Trade Mission will be conducted on June 4, 5  and 6, 2017.  On those dates, all interested Canadian First Nations and CCAB certified businesses will be going as a trade delegation to the state of Oklahoma where the tribal hosts will be the Citizen Potawatomi Nation and the Choctaw Nation. The college of law, University of Oklahoma will be the central gathering location, however the two host tribal nations will be providing day tours of their various and diversified businesses, business parks, factories, Free Trade Zones, as well as tribal art and culture.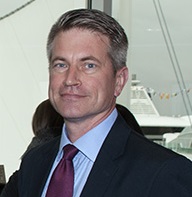 Attached is the Power Point of Mr. Hansen's :
2-45-pm-christian-hansen-presentation
Christian Hansen became a Canadian Foreign Service officer in 1995 and has served in Ottawa, Osaka, Oslo, Vancouver, and at Canada's Mission to the European Union in Brussels.  He holds a Bachelor of Commerce (Finance) from the University of British Columbia and Master of Public Policy (International Relations) from Princeton.  His academic interests include border management, transportation security, and trade facilitation.
Christian is the Regional Director and Senior Trade Commissioner at the Pacific Regional Office of Global Affairs Canada.  In this role he leads a team of 17 Trade Commissioners in supporting the international business of clients in British Columbia and Yukon.  He speaks Japanese, French and some Norwegian.