Raymond Wanuch, Executive Director of Cando (Council for the Advancement of Native Economic Development Officers), provided a key presentation at the first Canadian Tribal Trade Symposium held at the Faculty of Law, Thompson Rivers University in Kamloops, British Columbia, Canada on November 11 and 12, 2016.  Mr. Wanuch linked the excellent work of Cando in training and developing economic development officers across Canada with the opportunities for his organization's membership to actively engage in the economic development and business opportunities available through the IITIO developed Tribal Trade Missions in the United States and Canada.   Cando Executive Director Wanuch will play a key role in marshaling his First Nation economic development officer membership in attending the Tribal Trade Mission from Canada tot he United States set for June 4, 5 and 6, 2017 at the College of Law, University of Oklahoma, Oklahoma City.  The blending of the extensive professional training that Cando can provide for its economic development officers combined with the business and trade opportunities between Canadian First Nations and U.S. Tribes through IITIO's Tribal Trade Missions is a unique and powerful combination for wealth generation, job creation and prosperity for First Nations and Tribes on both sides of the "medicine line".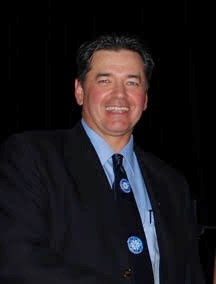 Attached is Raymond Wanuch's Power Point presentation:
cando-ten-presentation_nov-2016
Born in Edmonton, Alberta, raised on the Paddle Prairie Métis Settlement, Cando Executive Director Raymond Wanuch is of First Nations descent, from the Ermineskin Cree Nation. Ray earned a Bachelor of Management degree from the University of Lethbridge in 1989.  Ray also holds the Technician and the Professional Level Certification from Cando.
Prior to working with Cando, Ray was CEO of Settlement Investment Corporation. Ray also facilitated and managed the Métis Settlements Economic Viability Strategy, which received international recognition for sustainable development. Ray also managed and taught a self‐employment program for the Métis Nation of Alberta. Ray's volunteer work includes his appointment to the Alberta Water Council by the Métis Settlements General Council, as well as serving as the former Cando Co‐President and Director representing Alberta.