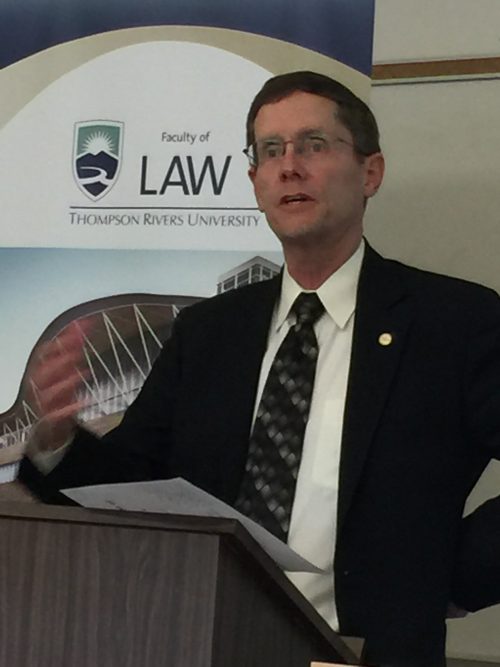 Dr. Jim, Collard, in his role as Director of Planning and Economic Development for the American Indian Tribal Nation the Citizen Potawatomi Nation presented the various Inter-tribal trade opportunities that the Citizen Potawatomi Nation (CPN) can engage with Canadian First Nations at the Global Trade Symposium at Thompson Rivers University, Faculty of Law this November 11 and 12 at the law school in Kamloops, BC.
Among other aspects of tribal trade Dr. Collard introduced the CPN "Free Trade Zone" development entitled "Iron Horse Developments".  Dr. Collard advised that this is a very effective means of developing trade ties with other tribal nations around the world as well as attracting global investment and industry.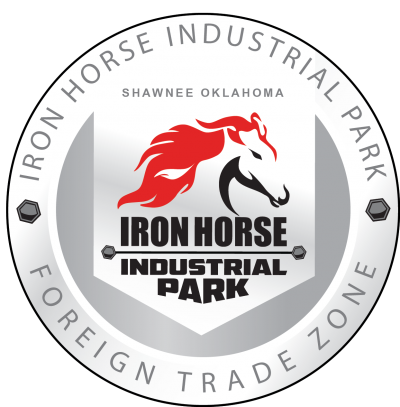 Collard holds a Ph.D. in Political Science from the University of Missouri – St. Louis, as well as a Master of Public Administration Degree from the University of Oklahoma. He currently serves as the director of planning and economic development for the Citizen Potawatomi Nation, and is a past board member for the Oklahoma State Chamber of Commerce. He is also a member of the CPN Community Development Corporation Small Loan Review Committee as well as the chief of the Citizen Potawatomi Nation Tribal Police Department.
Collard was the City Manager for the City of Shawnee, Oklahoma from 2004 to 2008. In 2014, Dr. Collard was appointed as the chair of the Oklahoma Governor's International Team, and also served as the chair of the International economic Development Council's Public Policy Action Committee.
Most recently, he was appointed to the International Economic Development Council Board of Directors. Along with his work in economic development, Collard teaches regional and urban planning as an adjunct professor at the University of Oklahoma.
Attached via hyperlink is the PowerPoint presentation of Dr. Collard:
1-30-pm-_-jim-collard_iitiopanel11122016mechanisms-for-implementing-trade