Since filing our submissions on NAFTA on July 14, 2017 with Global Affairs concerning, among other things, Indigenous representation in trade negotiations and the development of an Indigenous Chapter of a revised NAFTA (see  https://iitio.org/nafta/) we have been closely involved in the development of the NAFTA Indigenous Chapter.
Global Affairs formed the Global Affairs Indigenous Chapter Working Group (GAICWG) in which IITIO played a founding role with Global Affairs.  GAICWG set informal terms of reference, a radical departure from other Global Affairs trade development groups.  Like all other Foreign Affairs departments around the world, Global Affairs has in the past set up unilateral inquiries and interviews of industry experts, to allow Global Affairs policy drafters to draw up policy and trade chapters to meet the country's needs. In the past Global Affairs policy experts and lawyers would draft in secrecy and negotiate in private. Global Affairs would invite submissions and conduct interviews with industry representatives, but Global Affairs' policy or trade chapters were never developed collaboratively.
As a result of IITIO's leadership on the Indigenous Chapter we have had and continue to have our share of media attention on NAFTA Indigenous Chapter:
On August 21, 2017 IITIO's Executive members Michael Woods and  Wayne Garnons-Williams, were interviewed by the US Trade Magazine, "World Trade Online" concerning the concept of an Indigenous Chapter in NAFTA:
https://insidetrade.com/share/159977
On August 24, 2017 Kristy Kirkup of CTV News interviewed Wayne Garnons-Williams on the initial submissions  by IITIO to Global Affairs wherein IITIO pioneered the concept of an Indigenous Chapter in NAFTA:
https://www.ctvnews.ca/politics/indigenous-chapter-in-new-nafta-could-look-to-address-mobility-concerns-1.3560532
http://nationalpost.com/pmn/news-pmn/canada-news-pmn/indigenous-chapter-in-new-nafta-could-address-mobility-concerns
On September 26, 2017 Michael Woods and Wayne Garnons-Williams were interviewed by Meagan Campbell of Macleans Magazine, a popular national Canadian magazine:
http://www.macleans.ca/politics/ottawa/indigenous-rules-in-nafta-why-one-chapter-is-not-like-the-others/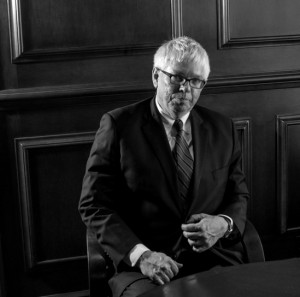 On October 13, 2017, Wayne Garnons-Williams and Michael Woods were interviewed on the TV Show "Nation to Nation," which is broadcast on Aboriginal Peoples Television Network, to discuss NAFTA and the Indigenous Peoples Chapter.
http://aptnnews.ca/2017/10/13/nation-to-nation-indigenous-people-over-represented-in-prisons-under-represented-in-trade/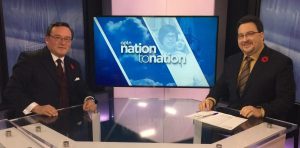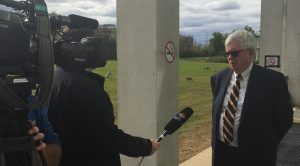 On October 18, 2017, Wayne Garnons-Williams was interviewed by Radio Station KJZZ Phoenix (National Public Radio) on the Indigenous Chapter and NAFTA:
http://kjzz.org/content/553284/could-renegotiated-nafta-be-better-indigenous-people-current-deal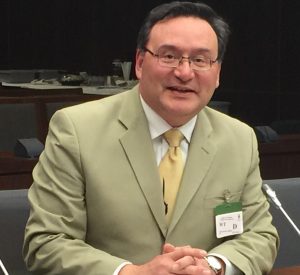 On December 4, 2017, Wayne Garnons-Williams was one of the invited speakers for the Rally on Parliament Hill supporting the domestic legislation (Bill C262), a private members bill initiated by NDP parliamentarian Romeo Saganash, so as to make the United Nations Declaration on the Rights of Indigenous People (a international declaratory document to which Canada is a signatory), the domestic law of Canada and enforceable in the Canadian courts.  The NAFTA Indigenous Chapter as drafted by the Global Affairs Working Group in the Indigenous Chapter (to which IITIO is a members) contains language supportive of Indigenous trade being in conformity with UNDRIP.