The executive of the International Inter-tribal Trade and Investment Organization is proud to announce just some of the notable change leaders coming to the 6th International Indigenous Trade Mission and Conference at the College of Law, University of Oklahoma, June 2, 3 and 4 to speak:
Terry Teegee
Regional Chief
Assembly of First Nation – British Columbia Region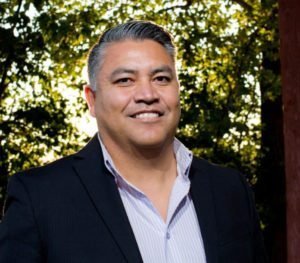 Regional Chief Terry Teegee, a member of Takla Lake First Nation, was elected BCAFN Regional Chief on October 12, 2017 and carries the responsibilities of the hereditary name of Maxweeum Tsimghee. Until recently, Terry was a Registered Professional Forester. He is a graduate of the University of Northern British Columbia with a Bachelor of Science degree in forestry in 2006 and completed a diploma in forestry technology from the College of New Caledonia.
Terry served in elected positions including Tribal Chief of the Carrier Sekani Tribal Council (2012 – 2018), and the BC Representative for the National Aboriginal Forestry Association (2008 to 2014). He was appointed to the Fraser Basin Council Board, an advocacy group that promotes sustainability in the Fraser River Basin, from 2009 to 2018. Terry was one of 250 participants selected across the country to participate in the 2017 Canadian Governor General's Leadership Conference.
The BCAFN Regional Chief and his wife, Rena Zatorski, have been married for 18 years and have two children, daughter Rylie and son Rowan. They currently reside on Lheidli T'enneh reserve, located 22 kilometers from the city of Prince George.
Chris James
President and CEO
National Center for American Indian Enterprise Development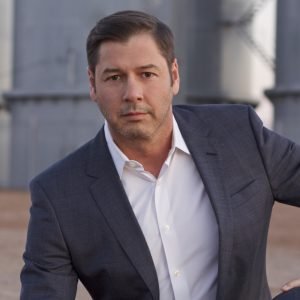 Chris James has served as the President and CEO of the National Center for American Indian Enterprise Development since January of 2017. Prior to joining the National Center, Chris was an Associate Administrator at the U.S Small Business Administration (SBA), worked in Native American Affairs at the U.S. Department of the Treasury, and managed the Sequoyah Fund – an enterprise of the Eastern Band of Cherokee Indians. Mr. James is originally from Cherokee, North Carolina and is of Cherokee descent.
From 2011 – 2016, Chris served as Associate Administrator at SBA, where he was a Senior Executive Service (SES) appointee of President Barack Obama overseeing both the Office of Field Operations, Office of Intergovernmental Affairs, and the Office of Native American Affairs.  Chris was an active member of the White House Council on Native American Affairs, the White House Rural Council, White House Community Solutions Task Force, and the White House Interagency Group on Insular Affairs.
While at the U.S. Department of the Treasury from 2009-2011, Chris acted as liaison between the Community Development Financial Institutions (CDFI) Fund, Native American tribal governments, and other federal government agencies and approved over $120 million dollars in funding to deserving applicants.
Prior to coming to Washington, DC, Chris was the Associate Director for the Cherokee, NC-based Sequoyah Fund. While there, he was responsible for the daily operations of the fund, which is a Native American CDFI and an enterprise of the Eastern Band of Cherokee Indians. He has a B.A. in Communication Studies from the University of North Carolina at Wilmington, and a Master of Entrepreneurship from Western North Carolina University.
Bailey Walker
State President
American Indian Chamber of Commerce of Oklahoma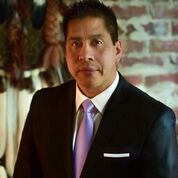 Bailey Walker serves as the Director of Tribal Relations for Tribal Diagnostics LLC. Previously serving as the Chickasaw Nation Preferred Vendor Program Coordinator. His advocacy on behalf of the vendors aspiring to do business with the Chickasaw Nation & other tribal nations is tireless. Mr. Walker earned a degree B.S. in Entrepreneurship from East Central University, a Gaming Management Certification from University of Nevada Reno (UNR), and certified Master Business Consultant with the Association of Accredited Business Consultants.
Although he was a Chickasaw entrepreneur long before that time. He has a unique personal and professional knowledge of issues that many minority business owners encounter and utilizes his experiences to help other minority entrepreneurs navigate small business challenges. Bailey is active in the American Indian Chamber of Commerce of Oklahoma, first serving as an Advisory Board Member, State Board Member, Vice President, President Elect, and now State President.
In 2016, Bailey accepted an opportunity to help build a pilot program Leadership Native Oklahoma, the first of its kind; to assist future leaders in tribal governments & sovereignty. Mr. Walker participated alongside the first inaugural class of 2016.
Due to Bailey's advocacy for native & minority-owned businesses, networking opportunities have increased through his service in the American Indian Chamber of Commerce. He has assisted in the creation of the Durant, Lawton, Poteau, & recently the Miami, OK Chapters in order to promote and enhance the success of small businesses, bringing a total of 7 AICCO Chapters across Oklahoma. A true servant leader, Bailey continues to be a strong advocate for all minority businesses, striving to help them achieve success by practicing the motto "All Nations One Mission".
Douglas George
Acting Consul General
For Arkansas, Louisiana, New Mexico, Oklahoma And Texas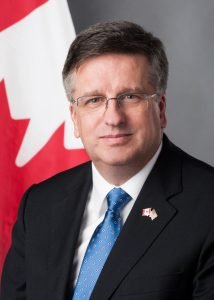 Douglas George is currently the Acting Consul General to the South Central United States, based in Dallas and covering Arkansas, Louisiana, New Mexico, Oklahoma and Texas.
Prior to arriving in Dallas he was Consul General of Canada in Detroit from 2014 to 2018 and was responsible for the States of Michigan, Ohio, Kentucky and Indiana. He is a career diplomat with more than 35 years of experience.
Recognized as a trade policy expert, Mr. George has worked in numerous economic posts at Global Affairs Canada, including the Commercial Policy Division, the GATT Division, and the US Trade and Economic Policy Division. He served as Senior Departmental Advisor to Canada's Minister of International Trade as well as Director of the Softwood Lumber Division, the Intellectual Property Trade Policy Division, and the Tariffs and Goods Market Access Division.
Abroad, Mr. George served as Canada's Ambassador to Kuwait. He also directed trade and economic policy issues at the Canadian Mission to the European Union in Brussels as well as leading as a negotiator at the Canadian mission to the GATT/World Trade Organisation in Geneva. He also served in Kingston, Jamaica.
He has a Bachelor of Science Degree (Zoology) from the University of Toronto and his Masters of Business Administration from Queen's University in Kingston, Ontario.
Kelly Haney
Artist/Statesman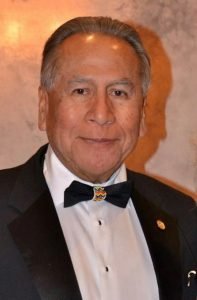 Kelly Haney is an internationally recognized artist who has exhibited throughout the United States, England, Austria, and Asia. He works primarily in both small and monumental scale, commission-based sculpture. His art has received many awards and recognition. He has received the title of Master Artist of the Five Civilized Tribes. In addition to decades of success as a painter, Kelly became the highly esteemed creator of the 22-foot, bronze sculpture entitled, The Guardian that was chosen to top the Oklahoma State Capitol Dome.
Kelly is the only full blood American Indian to serve in the Oklahoma Legislature. He is Seminole/Creek and enrolled in the Seminole Nation of Oklahoma. In 2005, after two decades of accomplishments in the State Legislature, Kelly Haney was sworn into the office of Principal Chief of the Seminole Nation of Oklahoma.
Registration for the conference closes this Friday May 31. To attend and learn about International Indigenous trade opportunities register by clicking here:https://iitio.org/2019-registration-form/