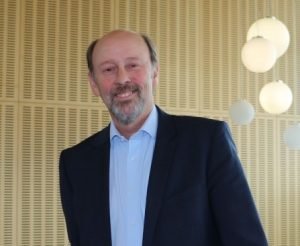 A strong collaboration between the Maori of New Zealand (Aotearoa is the original Maori name for New Zealand; meaning "land of the long white cloud") and the international Inter-tribal Trade and Investment Organization (IITIO) has been established through the early pioneering work of Bradford W. Morse, one of the IITIO executive members.  Before Bradford Morse took on his current role as Dean of Law at Thompson Rivers University, in British Columbia Canada, Bradford was first a professor of law and later Dean of Law at Te Piringa- Faculty of Law,  University of Waikato, in Aotearoa. Dean Morse left a lasting legacy of his work through the leadership of the development and building of the modern law school, where he is still registered as a full member of the law faculty.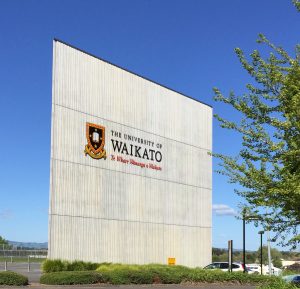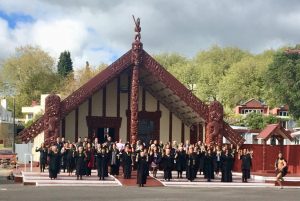 It is law Dean Morse's dedication to this field that helped IITIO build it's international connections and working partnership with Te Piringa- Faculty of Law,  University of Waikato. IITIO is pleased to welcome Dr. Robert Joseph as a full executive member of IITIO.  We continue to work with Te Piringa- Faculty of Law,  University of Waikato, in Aotearoa with Dr. Joseph leading the charge for us.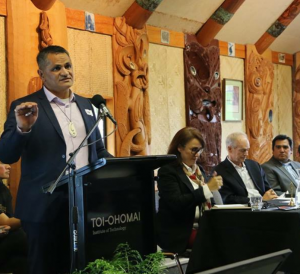 To help secure the connection, Wayne Garnons-Williams, Chief of IITIO guest lectured at the Faculty of Law, University of Waikato as guest of Professor Robert Joseph and Dean of Law, Professor Wayne Rumbles on the topic of Indigenous International Trade – Hamilton, Aotearoa – Tuesday October 16, 2018.  Wayne Garnons-Williams on behalf of IITIO presented at Faculty of Law, University of Auckland Symposium "What an alternative & progressive trade strategy should look like" as guests of  Professor Jane Kelsey and Professor Amokura Kawharu. – Auckland, Aotearoa – Thursday October 18 and Friday October 19, 2018, Finally Wayne attended The Maori Law Society 30th Anniversary Conference to brief members on International Indigenous Trade Law matters – Rotorua, Aotearoa at the Mokoia Campus of the Too-Ohomai Institute of Technology – Friday October 12 and Saturday October 14 2018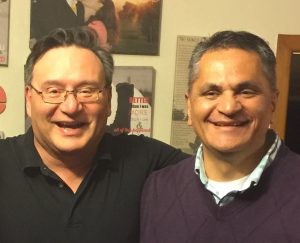 IITIO is pleased and proud to welcome, all the way from Aotearoa, to the 6th International Indigenous Trade Law and Conference, our Maori leaders Dr. Robert Joseph, Ngahiwi Tomoana and Richard Te Hrinui Jones.
Dr. Robert Joseph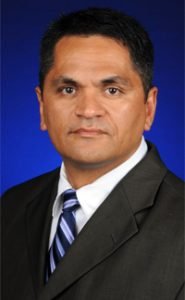 Dr Joseph is Māori from the Tainui, Tūwharetoa, Kahungunu, Rangitāne and Ngāi Tahu tribes. Dr Joseph is a Senior Lecturer at Te Piringa-Faculty of Law at the University of Waikato, he was admitted to the Bar as a Barrister and Solicitor of the High Court of New Zealand in 1998, and he completed his PhD in law and Māori governance at the University of Waikato in 2006. Dr Joseph was a senior research fellow for the Te Mātāhauariki Research Institute under the leadership of Judge Michael Brown, and in the Pro-Vice Chancellor Māori Office at the University of Waikato under Dr Linda Tuhiwai Smith.
Dr Joseph is the current director of both Te Mata Hautū Taketake – the Māori and Indigenous Governance Centre (MIGC), and the Canada-New Zealand Studies Unit at Waikato University, he was the Chair of the Māori Governance Working Group Committee established by the New Zealand Government and Māori Economic Development Task Force, the Ministry for Māori Development – Te Puni Kokiri, and the Ministry for Business, Innovation and Employment in 2012, and he has been a trustee on numerous Māori trusts and organisations.
Dr Joseph is a former Fulbright and Claude McCarthy Scholar, an expert witness, licenced researcher, and legal historian in the Waitangi Tribunal; a former Vice President of the Battle of Orākau Heritage Society Inc., he is the New Zealand representative on a number of international organisations including the Association for Canadian Studies in Australia and New Zealand (ACSANZ), the International Indigenous Governance Consortium (IIGC), the International Indigenous Trade and Investment Organisation (IITIO), and he is also currently researching and working with the Harvard Project on American Indian Economic Development (HPAIED), the Native Nations Institute (NNI) at the University of Arizona, and the Australian Indigenous Governance Institute (AIGI) at Australia National University (ANU) in Canberra, Australia. Dr Joseph is moreover, a recently appointed member of the New Zealand Government Ministry for Foreign Affairs and Trade-Māori Taumata committee for dealing with Māori and international free trade agreements which compliments his work role in IITIO.
Ngahiwi Tomoana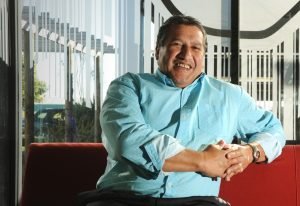 Mr. Ngahiwi Tomoana has been the Chair of Ngāti Kahungunu Iwi Incorporated since 1996. He has been involved in Māori community business and tribal economic development most of his life. Mr. Tomoana was the Co-Chair of the Māori Economic Development Panel, and prior to that, Chair of the Primary Sector Group of the Minister of Māori Affairs' Māori Economic Taskforce. He has led a number of Māori business delegation missions to explore opportunities in the China market. Mr. Tomoana has a strong background in the seafood industry. He has taken a lead in promoting Māori aquaculture for the wider Māori community and his iwi (tribe), and organised the first Māori Fisheries Conference in Napier in 2006. He has previously been a Director and Chair of Te Ohu Kaimoana Trust and is a Director of Hawke's Bay Seafood's Limited.
Richard Te Hurinui Jones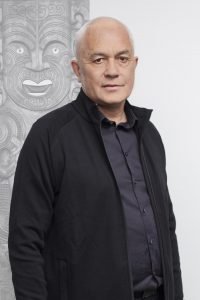 Richard has been Chief Executive of Poutama since 1999. In a happy coincidence, Poutama is a family name several generations back in Richard's whakapapa (genealogy) this helps give his present position an extra resonance for him.
He has focused Poutama's efforts on developing, consolidating and growing Maori businesses from micro-small business and entrepreneurs to tribal asset holding entities. A strong believer in the power of collaboration, Richard has initiated and driven a number of collaborative initiatives. This includes collaboration among Maori food &
beverage businesses and the Maori primary, tourism and digital sectors. He is the key driver of a project that will see the establishment of New Zealand's first geothermal powered, multi-species dairy processing plant. The participants in this project are made up of tribal groupings from the region along with a Japanese investor. Richard is currently investigating the establishment of a Maori direct investment fund
and has raised capital from Maori entities to invest into projects that Poutama has initiated.
A keen practitioner of practicing what he preaches Richard is an owner in a small beverage business, Taha Beverages.  The nature and extent of Richard's work has enabled him to build strong networks and relationships with crown entities, financial institutions, private sector businesses and also make international connections.