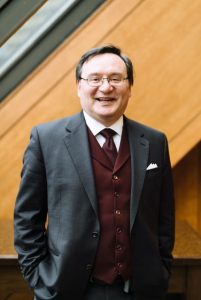 IITIO is thrilled to confirm the appointment of its Chair, Wayne Garnons-Williams, to the Canadian Roster for the NAFTA Chapter 19 Dispute Settlement Panel!
When asked about his appointment to the Binational Chapter 19 Panel Roster for Canada, Wayne stated:
"I am humbled to be sitting with judicial giants like the Honourable Federal Court of Appeal Chief Justice (now retired) Pierre Blais; the Honourable Deputy Chief Justice of the Federal Court (now retired) Konrad von Finckenstein QC, and retired Deputy Minister Colleen Swords."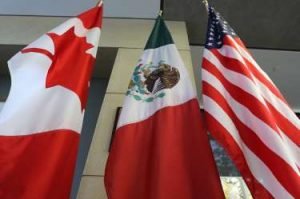 Overview of Chapter 19 Dispute Settlement Provisions:
Review of Final Antidumping and Countervailing Duty Determinations
Article 1904 establishes a mechanism to provide an alternative to judicial review by domestic courts of final determinations in antidumping and countervailing duty cases, with review by independent binational panels. A Panel is established when a Request for Panel Review is filed with the NAFTA Secretariat by an industry asking for a review of an investigating authority's decision involving imports from a NAFTA country.
In Canada, it is the Canada Border Services Agency (CBSA), which makes dumping and subsidy determinations, while the Canadian International Trade Tribunal (CITT) conducts injury inquiries as to whether or not the dumping or subsidy has caused injury or retardation (material retardation of the establishment of a domestic industry) or is threatening to cause injury to the domestic industry.
In the United States of America, it is the Department of Commerce, International Trade Administration, which makes dumping and subsidy determinations, while the United States International Trade Commission conducts injury inquiries.
In Mexico, it is the Secretaría de Economía, Unidad de Prácticas Comerciales Internacionales that makes both the dumping /subsidy and injury determinations.
These agencies are referred to as investigating authorities. The dumping, subsidy and injury determinations of the investigating authorities can also be appealed, in Canada to the Federal Court of Canada, in the United States to the Court of International Trade, and in Mexico to the Tribunal Fiscal de la Federación.
Extraordinary Challenge Procedure
Although Chapter 19 panel decisions are binding, there is one level of review of binational panel decisions that a NAFTA government may initiate in extraordinary circumstances. This is known as the Extraordinary Challenge Committee (ECC) procedure. The challenge is not an appeal of right but a safeguard to preserve the integrity of the panel process. If either government believes that a decision has been materially affected, by either a panel member having a serious conflict of interest, or the panel having departed from a fundamental rule of procedure or having exceeded its authority under the Agreement, either government may invoke review by a three-person, binational Extraordinary Challenge Committee, comprised of judges and former judges. ECC decisions, like Chapter 19 binational panel decisions, are binding as to the particular matter addressed.
Safeguarding the Panel Review System
Article 1905 provides a mechanism for safeguarding the panel review system. Under this article, a three-member special committee may be established to review allegations of one Party that the application of another Party's domestic law has interfered with the proper functioning of the panel system.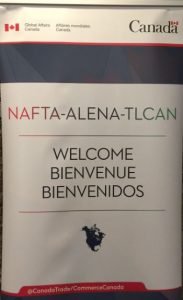 For more information on the Binational Chapter 19 Panel Roster for Canada, go to: