JEANETTE JULES provided the welcoming remarks on November 11th, 2016 for the opening of the Global tribal Trade Conference at the faculty of Law, Thompson Rivers University in the heart of Secwepemc territory on behalf of Chief Fred Seymour for the Tk'emlups te Secwepemc Nation.
From an early age, Jeanette was singled out to be an educator for the community. Her elders taught her the oral history of her family and her community. Jeanette is now a keeper of the flame, traditional knowledge carrier, pipe carrier, eagle, swan and coyote whistle carrier, sweat lodgekeeper, ceremonial keeper and medicine keeper for the Secwépemc. Jeanette was first elected to the Tk'emlúps te Secwépemc Band Council on November 8, 2009. She maintains a portfolio on the Natural/Cultural Resource Management Office, Land Claims, Title and Rights Office, Douglas Reserve Initiative andLegal/Justice, Secondary Portfolio is the Lands Leasing and Taxation. She is a member of the executive of the Stk'emlúps Secwépemc Division which consists of the Tk'emlúps te Secwépemc and Skeetchestn IndianBand (SSN) – one of the seven historic "Divisions" (Campfire) of Secwépemc Nation.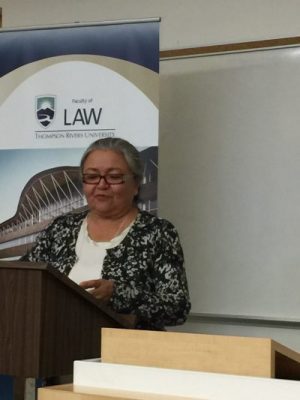 Prior to election to the Band Council, Jeanette worked for 32years in the Education Department mainly at the Little Fawn Nursery, which has an immersion program to teach the Secwépemc culture and language – the first of its kind in Canada. She also administered various other areas within education including K-12, Post-Secondary Trades Training and Business Relationships. Jeanette, the Band Council and SSN believe that they have a duty to future generations to encourage the growth and development of their land and people by establishing relationships with the business community. To that effect, they have taken a proactive approach to protecting their land by becoming involved in each and every land management and stewardship decision, whether it be with government or private businesses. The Joint Chief and Councils of SSN believe in building a strong sustainable economy and in building a skilled TteS/SSN workforce through education and employment initiatives with our partners.
Jeanette is in her second term as a TteS Councillor; she was first elected in 2009.