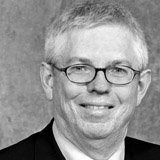 Michael Woods will be, participating in the second Inter-Tribal Trade Investment Organization (IITIO) Conference (November 11-12) hosted by the Faculty of Law at Thompson Rivers University in Kamloops British Columbia. He will be speaking on a panel chaired by Ontario's Minister of Indigenous Affairs and Reconciliation on the topic of "Mechanisms for the Implementation of International Trade".  Michael will address the implications of Canada's investment treaties and NAFTA Chapter 11 as recent Federal Court and Supreme Court of Canada rulings.  He will also chair a panel with Government of Canada and United States officials on government trade programs and the potential for future for inter-tribal trade missions.
Michael Woods is a founding partner of Woods, LaFortune LLP and has broad experience in international business with special expertise in all aspects of international trade litigation. He brings a special "problem-solving" approach to client matters, drawing on a wide range of skills and knowledge in international transactions of all kinds. His practice includes international trade and cross-border litigation, import and export controls, regulatory law, information technology and knowledge management, government procurement and contracting, and government relations. Mr. Woods has been recognized as a leading practitioner in the area of International Trade/WTO since 2008 by Chambers Global: The World's Leading Lawyers for Business. In June 2013, he was awarded the Ontario Bar Association Award for Excellence in International Law.
Mr. Woods began his career in trial and appellate litigation. In 1981, he joined Canada's Department of Foreign Affairs and International Trade (DFAIT), serving as a trade lawyer, a trade negotiator at HQ as with the Canadian Embassies in Saudi Arabia, Algeria and Korea. After 21 years in government, he joined a Gottlieb & Pearson – an international trade law boutique in Montreal where he specialized in trade remedies and regulatory matters. He joined Heenan Blaikie, a large national and international firm, as a partner in 2007. He managed the Ottawa office's international trade work and was lead counsel in several international investment disputes. In 2014 he co-founded Woods, LaFortune LLP, an international trade law boutique based in Ottawa.
Mr. Woods is able to draw on his wide range of knowledge and experience in international trade. While with the DFAIT, he was counsel on a series landmark NAFTA, WTO, FTA, and GATT disputes on matters that ranged from market access to complex subsidy and anti-dumping issues. As a trade negotiator, Mr. Woods played a key role in multilateral and bilateral trade negotiations. Since returning to the private sector, Mr. Woods has been lead counsel in two NAFTA Chapter 11 challenges, as well as in arbitrations under Canada's Foreign Investment Promotion and Protection Agreement (FIPA). The WTO's Advisory Centre on World Trade Law (ACWL) has recognized Mr. Woods as an expert in international dispute settlement.
Mr. Woods has appeared in numerous trade remedies cases as counsel before the Canadian International Trade Tribunal (CITT) and the Federal Court of Canada. He also maintains an active government relations practice focused on international domestic trade.  Mr. Woods has a global practice and represents clients, international and domestic and at all levels of government in Canada.  He has played a lead role in private trade missions and is particularly active in Saudi Arabia, Kazakhstan and Brazil.
Actively involved in legal education, he has served as a member of the Dean's Advisory Group of the University of Toronto's Faculty of Information Studies from 1998 to 2002. He was awarded the Abor Award in 2001 for his work on the Canada-U.S. Border Portal. Accredited with advanced ADR qualifications, he has taught negotiation and alternative dispute resolution at the American University in Washington D.C., HEC Montréal, Queen's University, the University of Western Ontario, and the University of Ottawa.  Mr. Woods is a member of the Board of Directors of the Canada-Arab Business Council (CABC), the Canada Eurasia Russia Business Association (CERBA), and the Forum for International Trade Training (FITT).