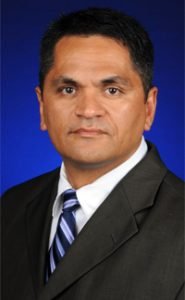 The International Inter-tribal Trade and Investment Organization is proud to announce a new association with the University of Waikato, New Zealand.   Dr. Robert Joseph, Senior Lecturer and Director of the Māori and Indigenous Governance Centre at Te Piringa Faculty of Law, University of Waikato has been voted in to the IITIO Executive Board.
Dr. Joseph will bring a Māori perspective to the various international Indigenous trade issues. He is positioned to provide leading examples of Māori Indigenous trade issues and to bring regional Indigenous business leaders and policy people together under the IITIO banner to address trade law/ policy challenges and to capitalize on Indigenous trade and commerce opportunities with our other affiliates in the United States (University of Oklahoma College of Law) and Canada ( Faculty of Law, Thompson Rivers University).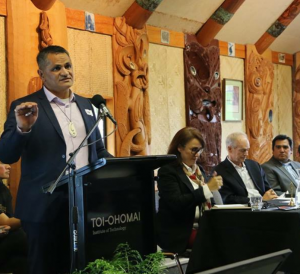 IITIO was honoured to have Dr. Joseph as keynote speaker for the fall 2018 IITIO Conference in Canada where he spoke on International Indigenous economic rights. Dr. Joseph also was on a panel for our Spring 2017 IITIO Conference in the United States, where he spoke on Māori Indigenous economic rights as exercised through the Treaty of Waitangi.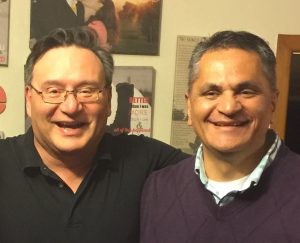 Dr. Joseph was instrumental in opening doors for IITIO Executive Board members. IITIO Chair Wayne Garnons-Williams and Executive Board member Dr. Jim Collard were able, thanks to Dr. Joseph, to present at four venues in New Zealand on Indigenous trade topics: at the Faculty of Law, University of Wellington, at the Faculty of Law, University of Waikato, at the World Indigenous Business Forum, and at the Māori Law Society.
Dr Joseph completed his Bachelor and Master of Laws degrees at the University of Waikato and was admitted to the Bar in 1998. He is a Barrister and Solicitor of the High Court of New Zealand and was a senior research fellow for the Te Mātāhauariki Research Institute at the University of Waikato under the leadership of Judge Michael Brown and Dr. Alex Frame. Dr Joseph completed a PhD in Law in 2006.
Dr Joseph's research interests are multiple: the realization of the Treaty of Waitangi rights and responsibilities; internal self-determination rights and responsibilities of Indigenous groups; Māori and Indigenous Peoples' excellent governance best practices, structures and principles that result in transformative governance; Canadian and North American Indigenous studies; Treaty processes and post-settlement development; appropriate dispute resolution, particularly with respect to resolving disputes among different cultures; and excellent Māori governance training.
The IITIO Executive Board and our affiliate organizations and membership welcome Dr. Joseph to the Board as senior representative for the University of Waikato, New Zealand.