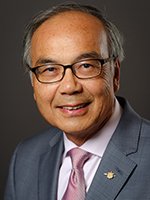 THE HONOURABLE GEORGE CHOW MINISTER OF STATE FOR TRADE
The International Inter-tribal Trade and Investment Organization is proud to announce that our Sunday keynote speaker for our fall 2018 IITIO Conference is the honourable George Chow, Minister of State for Trade.
Minister Chow will also be in attendance on day one of the conference to officially welcome all conference delegates to British Columbia and to introduce the day one keynote speaker, Ambassador Daniel Mellsop, https://iitio.org/new-zealand1-2/ the New Zealand High Commissioner to Canada.  Our fall 2018 Conference is set for beautiful British Columbia, September 21-23.  To register and learn more about the fall Conference simply click on the Register button on the IITIO website. http://www.iitio.org
The Minister of State for Trade is responsible for helping execute provincial trade initiatives and the delivery of trade programs in support of the mandate for the Ministry of Jobs, Trade and Technology.
The Minister of State's role includes aiding in the promotion of global opportunities for B.C. businesses, unlocking new markets, creating jobs for British Columbians, and ensuring the future prosperity of B.C.'s economy. The Minister of State's portfolio includes strengthening the provincial economy through strategic partnerships. Additional priorities include expanding export opportunities in the manufacturing, agriculture, and value-added wood sectors; capacity building for trade promotion; promoting the tourism sector on trade missions; and advocating for trade deals in softwood lumber negotiations with the United States and Mexico that protect B.C.'s interests.
Minister of State Chow was born in China and completed primary school in Hong Kong prior to settling in Vancouver in 1965. He graduated from UBC in mechanical engineering in 1975 and had a 30-year career with BC Hydro in power generation before serving two terms on Vancouver City Council from 2005 to 2011.
The Minister of State is a member of the Association of Professional Engineers and Geoscientists of BC and a Fellow of Engineers Canada
George Chow was sworn in as British Columbia's Minister of State for Trade on July 18, 2017, and was elected MLA for Vancouver-Fraserview on May 9, 2017.
He enjoys being very active within his community and has served on many community organizations as a volunteer.