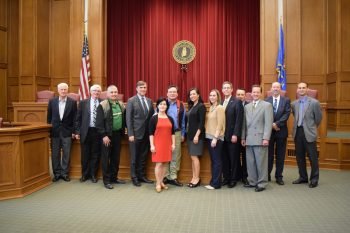 Our planning executive is now in the final stages of preparation for our 3rd International Inter-Tribal Trade Mission and Conference.  If you have not already done so, I invite you to register electronically for free at the bottom of the IITIO blog page at www.IITIO.org.
On June, 4, 5 and 6, 2017 the IITIO Trade Mission and Conference is being held in Oklahoma, historic heartland of American Indian territory, home of over 35 U.S. tribes, and rich in Indigenous culture, history and Indigenous rights study.
Three world class events follow the IITIO Conference: the Sovereignty Symposium (hosted by the Oklahoma Supreme Court) and the Indigenous Red Earth Festival and Prix de West Art Exhibition. Consider extending your planned stay in this great State to attend these enjoyable and worthwhile events.
Register for the IITIO conference (free of charge) and you will also receive a ten per cent (10%) discount on the purchase of your Sovereignty Symposium tickets. (Note that your Sovereignty Symposium hotel stay should be booked in Oklahoma City – not Norman).  The Red Earth Festival tickets cost $11.00; online ticket sales start May 5.
On behalf of the host nations, Citizen Potawatomi Nation, Choctaw Nation and Chickasaw Nation as well as the University of Oklahoma, Collage of Law, I invite you to attend, learn and make new friends and trade relations.
See you at the 3rd Tribal Trade mission & Conference!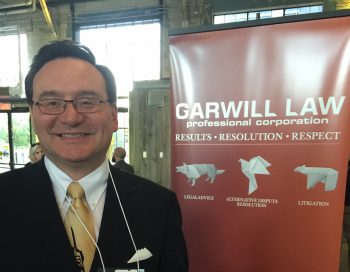 Wayne Garnons-Williams
Chair
International Inter-tribal Trade and Investment Organization
International Intertribal Trade and Investment Trade Mission and Conference
Sunday June 4, Monday June 5,  and Tuesday June 6 at the College of Law, University of Oklahoma
Our Oklahoma conference will move our trade issues and opportunities even further. Our four broad themes for discussion and presentation this spring 2017 are:
How International Inter-Tribal Trade Works
Financing Our Trade
Opportunities for Inter-Tribal Trade Growth
Updating Tribal Trade Agreements and Frameworks
Hotel arrangements for the IITIO Trade Mission and Conference
Two hotels have offered special rates (subject to availability):
Riverwind Hotel & Casino
Discounted IITIO rate (when booking mention "IITIO Courtesy Rate"): $91.00 (subject to availability)
Location:  2901 Bankers Ave, Norman, OK 73072, USA
Phone number: 1 405-322-6250
Website: http://www.riverwind.com/accommodations/
Embassy Suites by Hilton Hotel and Conference Center
Discounted Rate (when booking mention "OU College of Law Courtesy Rate"): $136.00
Location: 2501 Conference Drive, Norman, Oklahoma, 73069, USA
Phone Number: 1 405-364-8040
Website: http://embassysuites3.hilton.com/en/hotels/oklahoma/embassy-suites-by-hilton-norman-hotel-and-conference-center-OKCESES/index.html
Ground Travel Options from Will Rogers World Airport, Oklahoma City to the hotels in Norman, Oklahoma:
OKC Shuttle Service – must be booked in advance – on line
Rate: based on distance from airport to hotel
– To Riverwind Hotel and Casino from Airport: $38.00 (one way – booked in advance)
– To Embassy Suites by Hilton Hotel and Conference Center from Airport: $38.00 (one way – booked in advance)
Location: Oklahoma
Phone number: 405-428-4441
Website: https://oklahomashuttle.com/book/
Oklahoma Airport Taxi Service
Rate: based on distance from Airport to Riverwind Casino Hotel or Embassy Suites Hotel is approximately $70.00 (one way)
Oklahoma Car Rental Companies
Avis, Budget, Alamo, Hertz Car rental companies; see Google, "Will Rogers International Airport Car Rental Agencies"
Sovereignty Symposium
http://www.thesovereigntysymposium.com/
Wednesday June 7 & Thursday June 8, 2017 at the Skirvin Hilton Hotel
Registration Fee:
before May 22, 2017 – $275.00
After May 22, 2017 – $300.00
(Receive an additional 10% discount off registration fees with your confirmed, free registration at the June IITIO Conference and Trade Mission)
The Sovereignty Symposium theme this year is "Restoration," and expert panels for discussion include Tribal Economic Development; Truth and Reconciliation; Tribal Sovereignty; Gaming and Indian Education.
Hotel arrangements for the Sovereignty Symposium
The Skirvin Hilton Hotel
One Park Avenue
Oklahoma City, OK 73102
(405)272-3040
$275.00 and up weekdays
Renaissance Hotel Oklahoma
10 N Broadway Ave
Oklahoma City, OK 73102
(405) 228-8000
$209.00 and up weekdays
Sheraton Oklahoma City Hotel
1 North Broadway
Oklahoma City, OK 73102
(405) 235-2780
(405) 272-0369
$249.00 and up weekdays
Colcord Hotel
15 N Robinson Ave
Oklahoma City, OK 73102
(405) 601-4300
$239.00 and up weekdays
Courtyard By Marriott-Downtown
2 W Reno Ave
Oklahoma City, OK 73102
(405) 232-2290
$189.00 and up weekdays
Red Earth Native American Cultural Festival
Dates: Friday June 9 to Sunday June 11
Location: Cox Convention Centre, 1 Myriad Gardens, Oklahoma City (downtown, just steps away from the Sovereignty Symposium at the Skirvin Hilton Hotel)
Tickets: General Admission $11.00 per day (tickets go on sale May 25, 2017)
Each year, this award-winning festival draws thousands of people to a three-day weekend celebrating Native visual art and dance.
The Red Earth Festival showcases artists representing Native tribes and nations from throughout the United States and Canada.  The event drew nearly 20,000 attendees in 2016. It is recipient of numerous awards and honors including recognition as a TOP 10 Arts Festival in America by a USA TODAY/10 Best Reader's poll, recipient of a Redbud Award for "Outstanding Event" from the Oklahoma Tourism & Recreation Department, and recognition as a Top 100 Event in North America by the American Bus Association.  USA Today has also included the Red Earth Festival as one of "10 Great Places to Experience Native Cultures."
Red Earth Festival art market categories include contemporary and traditional art forms and cultural items such as jewelry, basketry, paintings, drawings, graphics, photography, beadwork, clothing, textiles, weaving, sculpture, and pottery.
Prix de West Exhibition and Sale
https://nationalcowboymuseum.org/attend-an-event/prix-de-west/
Dates: Friday June 9 through Saturday June 10
Location: National Cowboy & Western Heritage Museum, 1700 NE 63rd St. Oklahoma City, 73111
Tickets: Free General Admission and special event packages available
This year marks the Museum's 45th Prix de West Invitational Art Exhibition & Sale. This annual premier art exhibition event features more than 300 works by the finest contemporary Western artists in the nation. Works ranging from historical pieces that reflect the early days of the West, to more contemporary and impressionistic works of art will be featured. Landscapes, wildlife art, and illustrative scenes are always highlighted in the exhibition. Prix de West Opening Weekend events include seminars, receptions, awards, fixed-price draw for art, and live auction. Works remain on display through August 6. The exhibition galleries open to the public at 10:00 a.m. on June 9.
Reservations are required for most opening activities. This annual exhibition kicks off with two days of seminars on art-related topics and artist demonstrations. The weekend culminates with a fixed-price sale of all the exhibition pieces followed by a live auction and closing celebration.